Why Shao-Lin?
Even though the Shaolin martial arts are lethal, self-defense is only a tiny portion of the art's many benefits. A few benefits of kung fu include increased stamina, endurance and lung capacity, increased bone density, a stronger memory, a stronger immune system, lower emotional stress and blood pressure, just to name a few. These benefits and more are easily acquired through "time and effort" or "Kung Fu." Shaolin Monks strived for longevity and sought immortality. In doing so, they pushed the limits of human potential. Many monks found themselves living healthy and able, still out performing the younger monks, even until the day they passed away! We strive to make class enjoyable and enriching. Have fun and stay fit and healthy at the same time.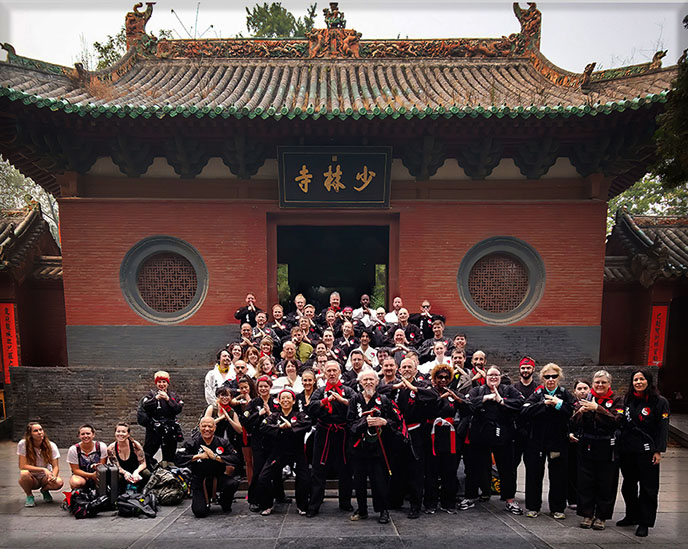 Shaolin Kung Fu (Shaolin Gung Fu)
a 1500 year old martial art developed by the monks at the Honan Shaolin Temple for health, mental and physical conditioning and self-defense. The curriculum encompasses empty hand, animal and classical weapon styles. Internal areas include; Tai Chi Chuan, Pa Kua Chang, breathing and meditation... read more on the History of Shaolin and the origin of Asian Martial Arts.
The Chinese Shaolin Center of Utah
is the only Utah martial arts school in the state that is certified to teach the traditional Shaolin art by the Shaolin Senior Elder Masters. The South Salt Lake City, Utah school is part of a network of 8 locations that span across the United States and reach as far as the country of Spain! For a list of Shaolin Centers near you see our Schools page.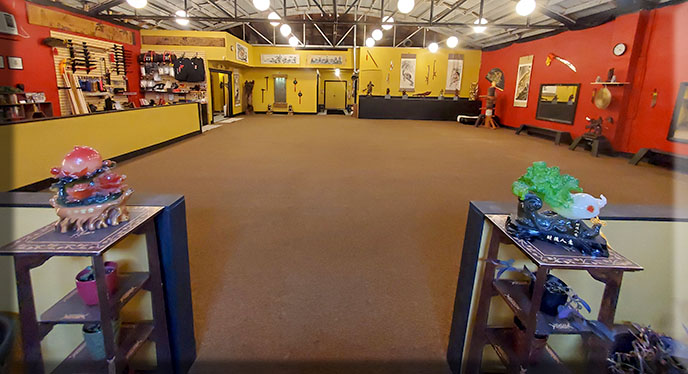 The Chinese Shaolin Center of South Salt Lake is the largest Shaolin school in all of Utah. This Center teaches the REAL Kung Fu forms from the Shaolin Temples of ancient China! We teach the true self-defense and practical fighting application of every form and pressure test through sparring everyday. The South Salt Lake, Utah Center is also visited annually by the Shaolin Senior Elder Masters. What you will find here is authentic, effective, and essential for longevity, health, and martial arts. There is no equivalent. What you will embark upon, can be the most rewarding and exciting venture of your life! For more details on how our Shaolin martial arts training will improve your health, fitness levels, balance, coordination, and self-defense skills, please browse our curriculum Kung Fu (External Martial Arts) and Tai Chi/Chi Kung (Internal Martial Arts/Meditation Training). Find a complete list of our very affordable prices here.
Come by and join classes today!! No Appointments Necessary.
Get Started!
Get Directions
Contact Us