We are open again!
Coronavirus Update: We are open for classes running our regular schedule. We will be implementing social distancing measures and other protocols to ensure the health and safety of everyone at our training facility. Everyone is welcome. Join us today. We will be continuing our online training as well.
We are now offering Online Classes via Facebook.
If you are a current Shaolin student and you have an active membership, you are welcome to join us from home.


The Chinese Shao-Lin Center of South Salt Lake, Utah is dedicated to keeping the traditional martial arts and disciplines of the Shao-Lin Ssu (Young Forest Temple). This centuries old art, it's exercises, and disciplines are suitable for practitioners of all fitness levels. Classes are structured for Adults although this center accepts students of all ages above 12yrs old. Eventhough Tai Chi & Shaolin martial arts are devastatingly lethal, self defense is only a tiny portion of the Shaolin Art's many benefits. A few benefits of shaolin kung fu include increased stamina, endurance and lung capacity, increased bone density, a stronger memory, a stronger immune system, lower emotional stress and blood pressure, just to name a few. These benefits and more are easily acquired through "time and effort" or "Kung Fu." Shao-Lin Monks strived for longevity and sought immortality. In doing so, they pushed the limits of human potential. Many monks found themselves living healthy and able, still out performing the younger monks, even until the day they passed away!


Chinese Shao-Lin Kung Fu (Shaolin Gung Fu) - a 1500 year old martial art developed by the Shaolin monks at the Honan Shaolin Temple for health, mental and physical conditioning and self-defense. The curriculum encompasses empty hand, animal and classical weapon styles. Internal areas include; Tai Chi Chuan, Pa Kua Chang, breathing and meditation... read more on the History of Shaolin.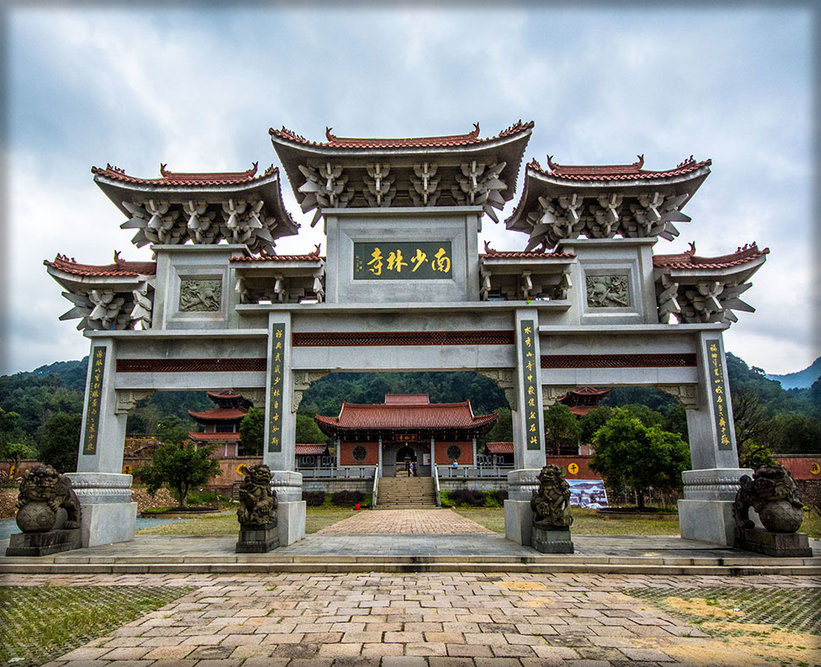 Our Legitimate Shao-Lin Lineage
The Chinese Shao-Lin Center of South Salt Lake City, Utah under the guidance of Senior Elder Masters David and Sharon Soard trace their traditional kung fu lineage to the Fukien Shaolin Temple in Southern China. The first Shaolin Grandmaster of our direct kung fu lineage is Grandmaster Su Kong T'ai Djin... Born in Fukien Province in 1849... [Su, as a] young child, broke barriers in the Shaolin Temple that had never before been crossed, learning from each kung fu master rather than being assigned to just one. With this type of training Grandmaster Su became the first person in history to complete and master every branch of the Shaolin Kung Fu!!... read more on our unique lineage and Grandmasters
The Chinese Shao-Lin Center of South Salt Lake is the only school in the state of Utah that is certified to teach traditional Shaolin martial arts (Kung Fu & Tai Chi) by the Shaolin Grandmaster. The South Salt Lake City, Utah school is part of a network of 12 locations that span across the United States and reach as far as the country of Spain! For a list of Shaolin Centers near you see our Schools page.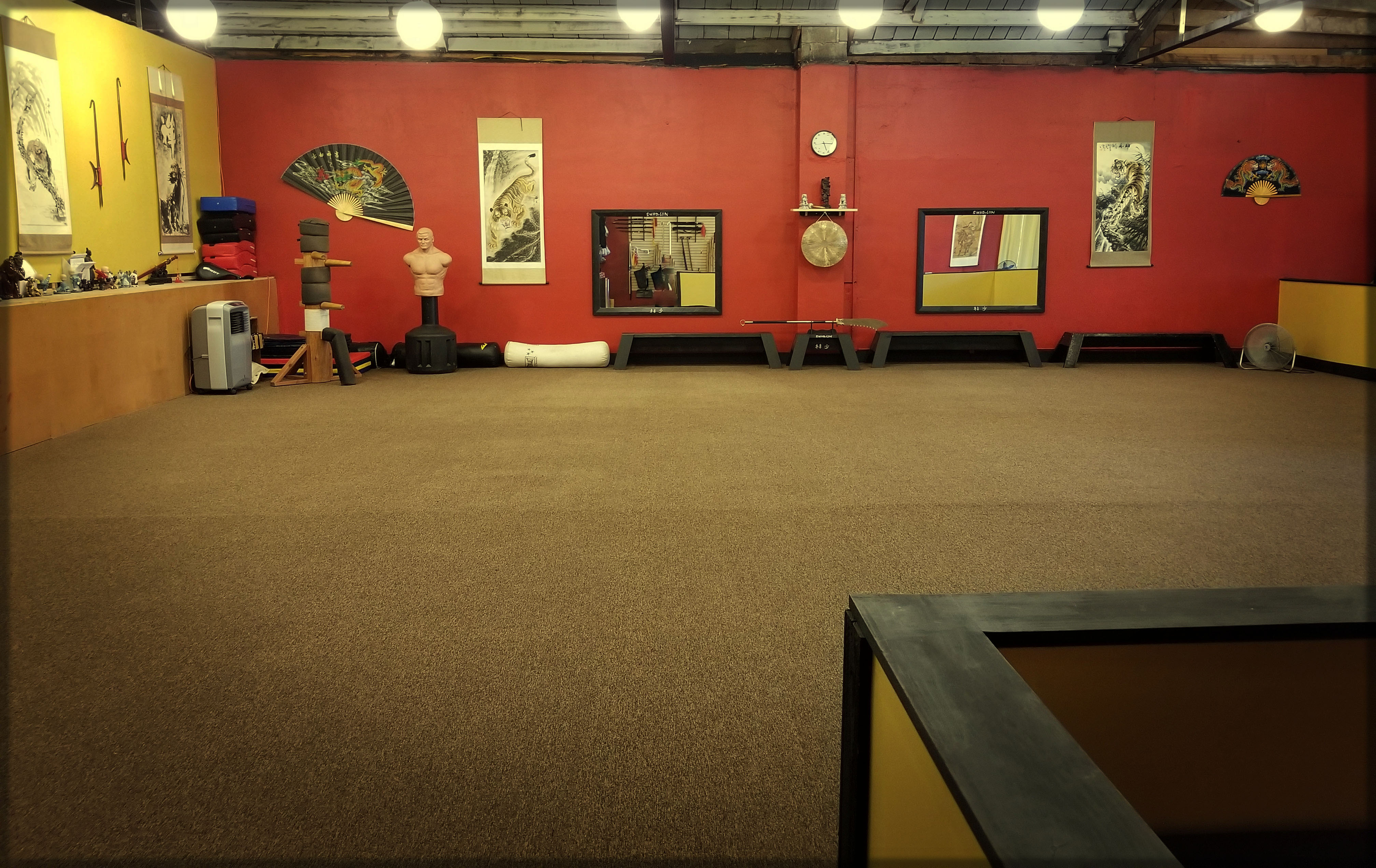 The Chinese Shao-Lin Center of South Salt Lake is the largest Shao-Lin school in all of Utah. This Shao-Lin Center teaches the REAL Kung Fu forms from the Shaolin Temples of ancient China! We teach the true self defense and practical fighting application of every form and pressure test through sparring everyday. The South Salt Lake, Utah Center is also visited annually by the Shaolin Senior Elder Masters, David and Sharon Soard. What you will find here is authentic, effective, and essential for longevity, health, and martial arts. There is no equivalent. What you will embark upon, can be the most rewarding and exciting venture of your life! For more details on how our Shaolin martial arts and chi kung training will improve your health, fitness levels, balance, coordination, and self-defense skills, please browse our curriculum Kung Fu (External Training) and Tai Chi/Chi Kung (Internal/Meditation Training). Find a complete list of prices here.
Come by and join classes today!! No Appointments Necessary. For directions to the Utah Shaolin Center visit our contact page.

Fall into Shao-Lin!
Stay Active during these tough times. Strength your immune system and relieve stress. Get started with Shao-Lin and have a great time getting fit. Learn self-defense, get confidence and get healthy at the same time. Hurry, this offer won't last!
This Limited time offer Includes:
~3 Months of Kung Fu, Tai Chi & Wooden Man Classes!
~Shao-Lin Uniform
~Shao-Lin Student Manual
UP COMING
SHAOLIN KUNG FU
EVENTS
SAN HE' CHIEN –IRON BELL CHI KUNG ( Iron Warrior Form)
(Iron Shirt/Iron Vest) Bring your Rebreakable Board
Thursday, Oct., 29th (7:30PM – 9PM)
White Belts & Above
ALBUQUERQUE SR. ELDER MASTER VISIT
HUANGJIA GUANG BI – Imperial Judge's Brush
Saturday, Oct. 17th (12Noon – 6PM) @ CSC ABQ
White Belts & Above
HUA MOUNTAIN NINE RING TAO
(Mind Form Fist – 5 Elements / 5 Roads)
Starting Sat. Nov. 7th (9AM – 10AM)
Brown Belts & Above (for 3 weeks!)
SHAO-LIN SEMINAR – DOUBLE HAND AXES
"Hero" Li Kwei – The Black Whirlwind
Sunday, Nov. 8th (2PM - 8PM)
Open to All Levels @ CSC Denver
CHEN T'AI CHI SAN
Chen Family Grand Ultimate Iron Fan
Saturday, Nov. 14th (10AM – 2PM)
White Belts and Above
SUANG CHU KUAI – Pressure Point Weapon
Ancient Shao-Lin Double Chopsticks
Tuesday, Nov. 24th (7:30PM – 9:30P
Black Belts and Above
BARCELONA, SPAIN SR. ELDER MASTER ANNUAL VISIT
MI ZHONG CH'UAN – Lost Track Fist
Sat., NOV 28th (12noon -5PM)
Open to all CSC students
SHAOLIN U HSING CH'UAN
Shaolin 5 Animal Fighting Set
Starting Sat., Dec. 5th (9AM – 10AM)
Brown Belts & Above (for 3 weeks!)
SUANG TIE PA CHIE TAO SAN SE LIU SE
Double Butterfly 8 Slashes Sword
Saturday, Dec. 12th (10AM – 1PM)
White Belts & Above
The Famous Chinese General YUEH FEI'S SHIH PA KUAN
18 classical/Historic Chi Kung/Warrior's Postures
Tuesday, Dec. 29th (7:30PM – 9PM)
Brown Belts & Above
ONLINE TRAINING LINKS
Join all groups of your level and below
SLC C.S.C Tai Chi & Meditation
ONLINE TRAINING LINKS
Join all groups of your level and below
SLC C.S.C Tai Chi & Meditation