A short list of the Shao-Lin Empty Hand styles taught here are:
Northern and Southern Fist (Pei Chuan/Nan Chuan)
Hua Fist (Hua Chuan)
Drunken Fist (Pa Hsien-8 Immortals)
Chin Na (Grappling & Counters)
Short Fist
Long Fist
Tan Family Leg Techniques
Ground Fighting
Cotton Fist
Whirling Palms
Fist of Ch'a
10,000 Lotuses Blooming
...as well as, Animal styles such as:
Black Tiger (Hei Chuan)
White Crane (Pai Hao)
Monkey (Hou Chuan)
Praying Mantis (Tang Lang)
Eagle Claw (Ying Jow)
Golden Snake (Ching Shé)
Golden Leopard (Ching Pao)
Ground Dragon
10,000 Bees Attacking
and Classical forms, such as:
Tiger/Crane form (He/Hu Suang Hsing)
Shao-Lin Original Five Animal form (Shao-Lin U Hsing Chuan)
Also, within the Shao-Lin system are the Classical Weapons, such as:
the Monk's Staff (Pang)
the Broadsword (Tao)
the Kwan Tao
the Spear (Chiang)

the Double-edged Sword (Chien)
the Tiger Hook Swords (Hu Tou Gou)
the Butterfly Swords (Tie' Tao)
the Iron Fan(San)
the 3-Sectional Staff (San Chie Kuen)
the 9- Sectional Steel Whip (San Pien)
Beggar's Stick
Fighting Cane (Chang)
...to name a few! All these styles and more are taught here at the Chinese Shao-Lin Center of Salt Lake City. We offer training that you cannot find anywhere else in Utah! We have the most comprehensive martial art from the Orient and Shao-Lin Kung-Fu is considered the origin of all martial arts.

Please visit our Tai Chi page to learn about the internal arts available and included with any regular membership at no extra charge!! Find out about our highly affordable memberships. If your Ready learn how to Get Started!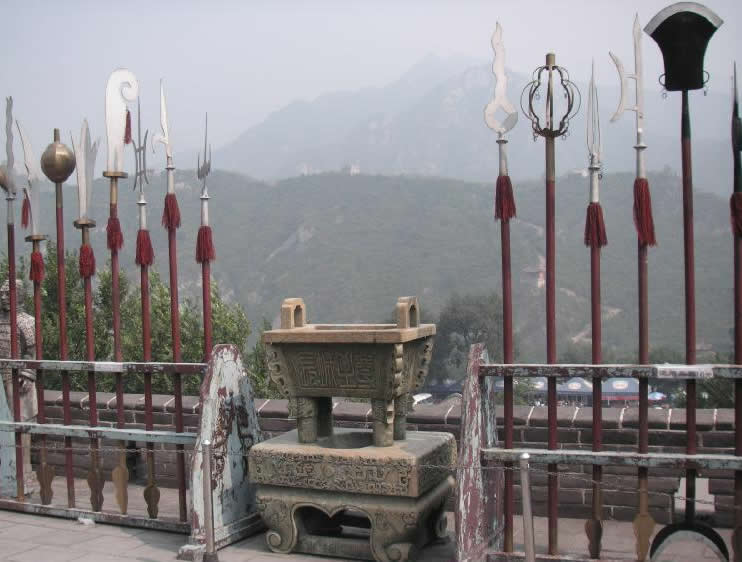 The Chinese Shao-Lin Center for traditional Kung Fu is comprised of various colorful styles of skill and training, making up the extensive Shao-Lin System available today! Whatever your body type and condition, we have a variety of options for you to choose from.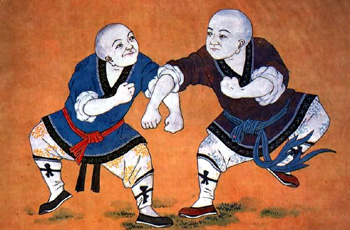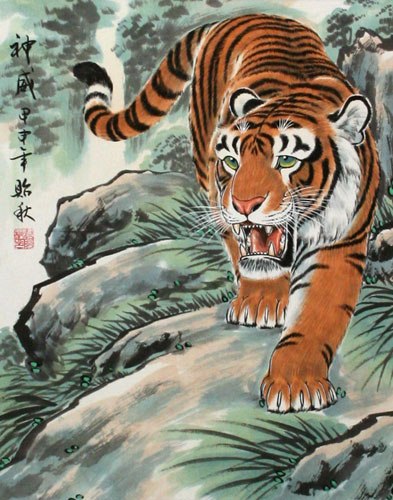 Double Daggers
Tui fa (Tonfa)
Broken Bowl & Frail Stick
Waxwood Staff (Kuen)
Iron Ruler (Sai)
Double Broadswords (Shuang Tao)
Butterfly Knives
Iron Chopsticks
Fighting Bench
Double Hand Axes
Monk's Spade